How to give via e-transfer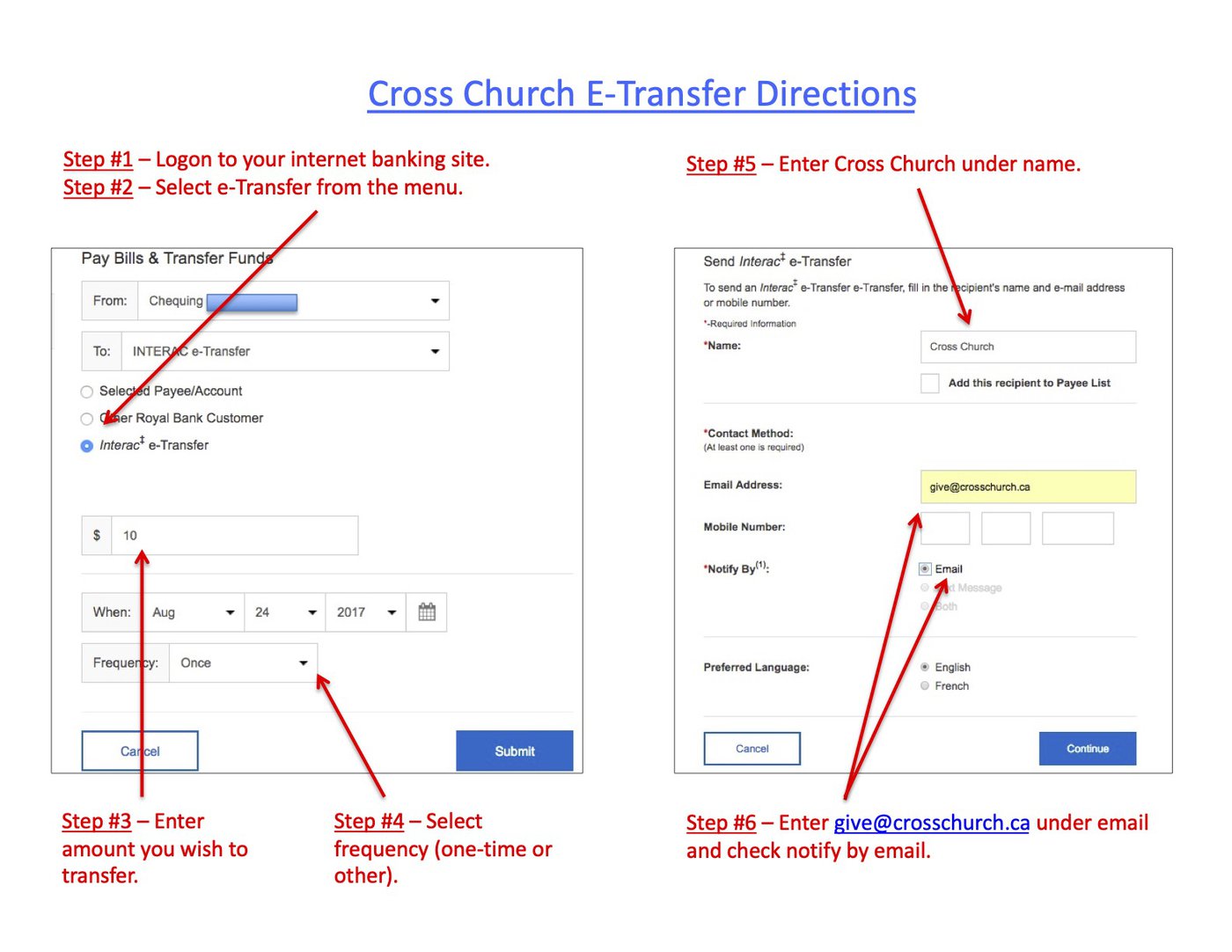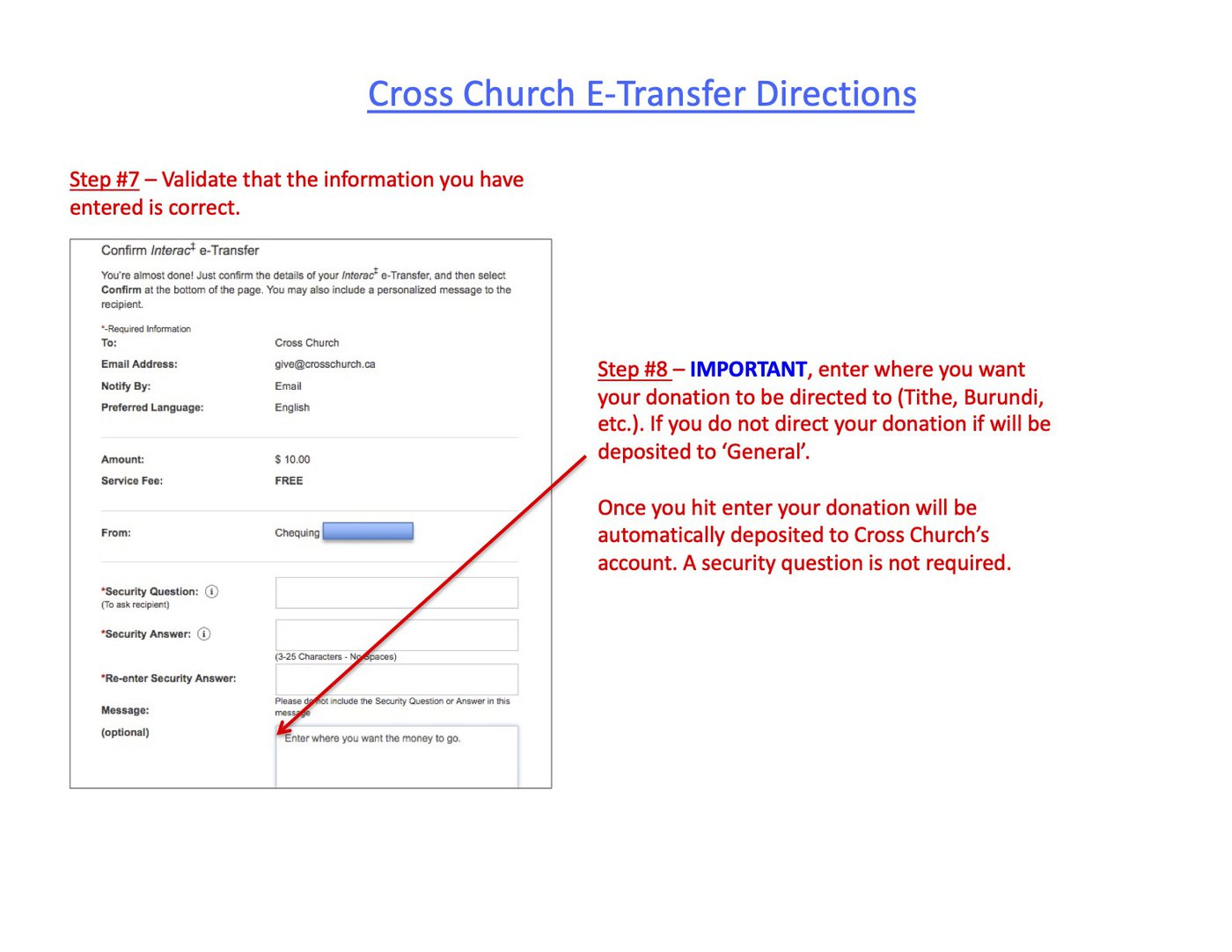 Why Give?
The simple answer is we believe everything we have comes from God in the first place. We give because we believe God has entrusted us to be leaders for hope in our church and our community.
The Bible teaches that a guideline for giving is called the tithe (Leviticus 27:30). That is giving 10% of what we earn back to God.
Our Financial Transparency
Cross Church has a lot of policy in place when it comes to spending the money that is given. It's a sacred trust that we've developed with you the as donor to our organization. We currently have a finance committee that oversees all spending, and we are audited every year by an outside agency.
If you'd like to see a copy of last year's financial report, send an email to info@crosschurch.ca.
We do all of our financial reporting at our Annual Business Meeting, which is open for anyone to attend.