The Kingdom
Welcome to our Cross Church kids ministry hub! The Kingdom for Kids is open for anyone up to Grade 5 on Sundays during both services, 9:30 am and 11:15 am. We want to partner with parents to see your families grow together as you disciple your kids each week.
-Pastor Joel
Sign up for the Kingdom for Kids Email!
Kid's Christmas Family Night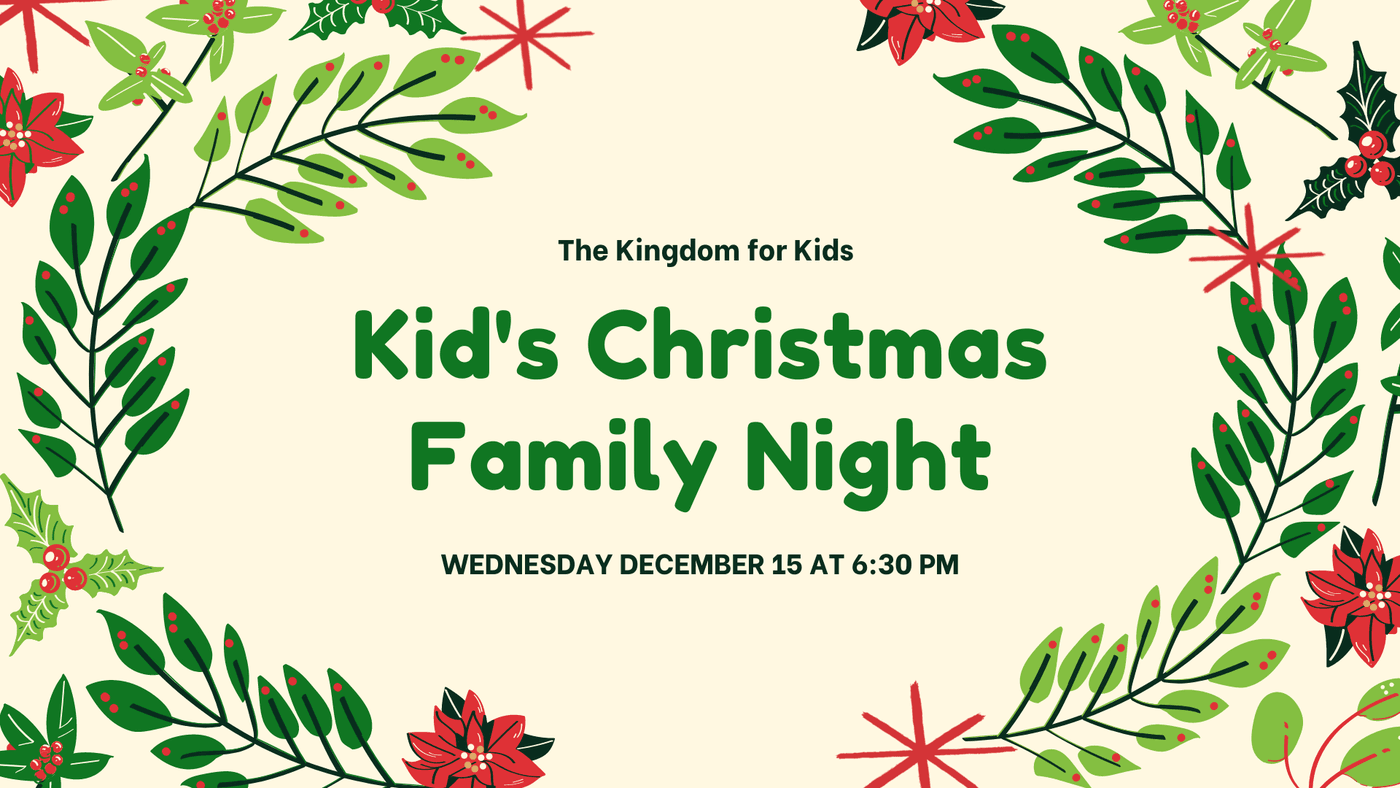 We want to welcome you to our Kid's Christmas Family Night happening on Wednesday, December 15 at 6:30! This will be a fun evening of celebrating Christmas together! All families with kids in the Kingdom for Kids are welcome! We can't wait to have you join us for this event!
Here is a link to a lyric video that the kids can use to practice their special song for the evening! https://youtu.be/CK-pl2aY_tw
This week in the Kingdom for Kids!
Sunday, November 28