WE ARE A TEAM!!!
God Bless everyone who participated in our February 2023 Missions Banquet held on February 24th and 25th, 2023. Whether you attended, served, donated, were one of our market vendors or sponsored a child we are thrilled to have you on our team!
Our first goal was to raise $92,000 to build a new fence around the primary school in Maramvya, Burundi and a second fence around the new secondary school property also in Maramvya. Our second goal was to get 57 VOH Burundi children sponsored. God showed up in a big way through His people.
We raised over $97,000 for the fence and then a local charitable foundation (In the Company of Friends) donated an additional $49,000 to build the first classroom block at the new secondary school. Money continues to come in, our current total is sitting at $152,995 and is still climbing!
We also saw 53 children sponsored (only 4 more to go to reach our goal). That's 53 more children that have a hope for the future because someone cared enough to give them a chance. God is SO GOOD!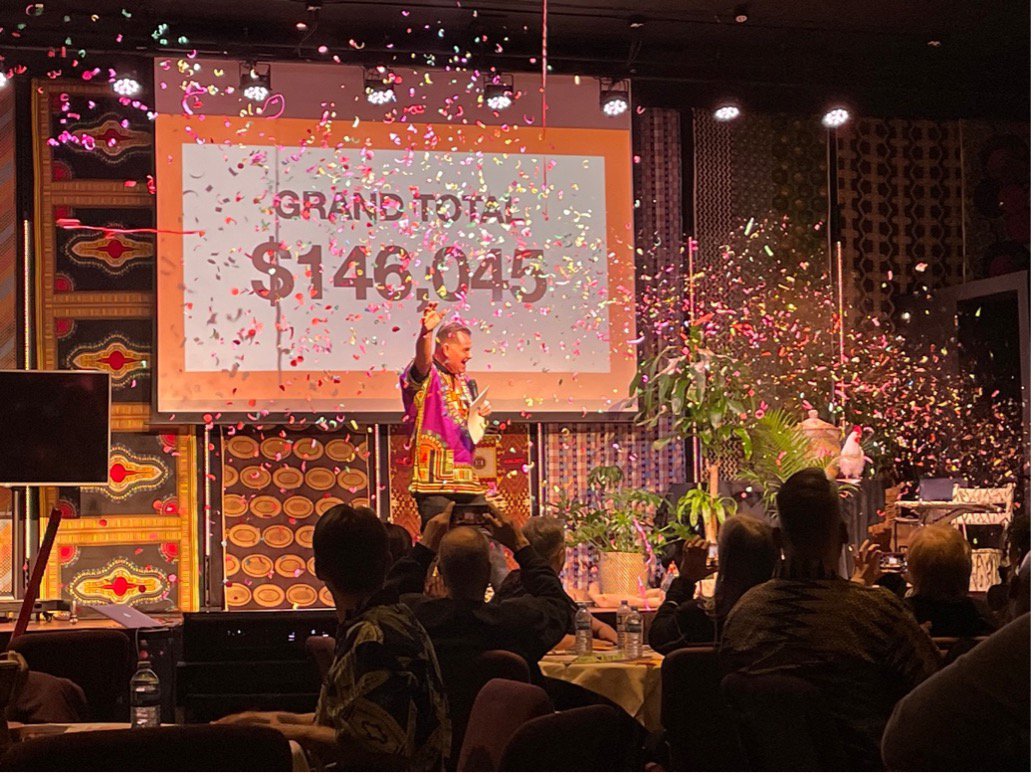 We continue to stand amazed at God's provision for Burundi. It's still not too late to jump on board and join the team. Follow the links below to give or sponsor.
Also be sure to check back with us on this page where will post photos as the new fences are built this summer.