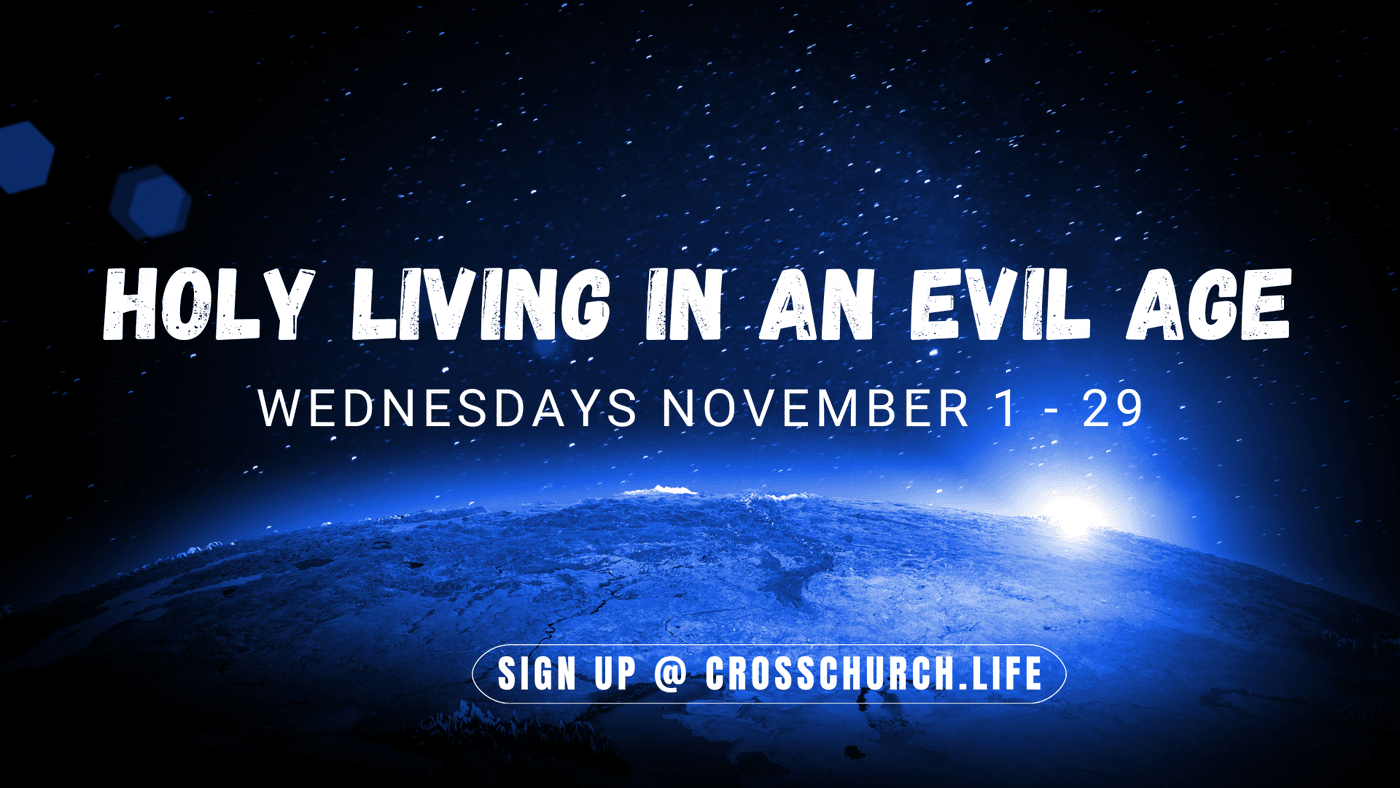 Join us Wednesdays, November 1-29, 2023 (class starts at 6:30pm SHARP!)
Join us for a 5-week discipleship class called "Holy Living in Evil Age".
It could be argued that we now live in the most evil era of human history. New technologies and advancements in the sciences have only served to magnify what we all forget: humans are sinful by nature. Easy access to the vilest forms of pornography, antichrist philosophies, and the new culture of death dressed up as something good for society, is destroying humanity. Add to this the rejection of authority, logic and reason and you have the definition for what is an Evil Age (and the recipe for the end of times). How can Christians survive and thrive in such evil times? The Bible has the answers.
Join us every Wednesday in November (starts Nov 1/23, 6:30pm).
All members of our church are encouraged to attend, so don't miss this opportunity to grow in your spiritual journey and sign up below!